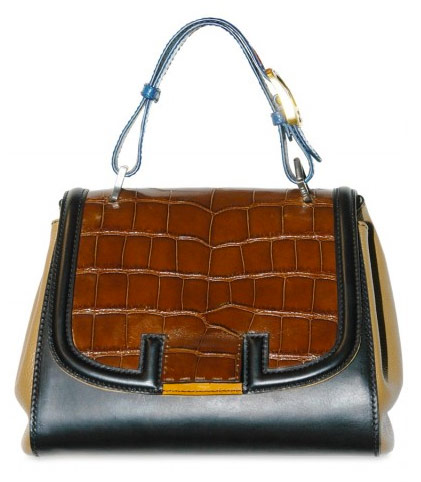 2011 Spring line is pretty genius,
especially these top handles with the
mixed leathers. So often,
I cannot commit to my one of my own brown bags,
mainly because I'm almost always
wearing black shoes. But these
top handles would end that problem in a snap.
Anytime a bag combines black and brown,
I have to shout, 'GENIUS'.
Of course, Fendi being Fendi didn't
stop at the basic black/brown/tan-and
would we expect them to?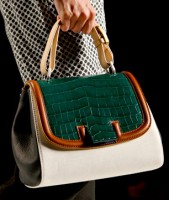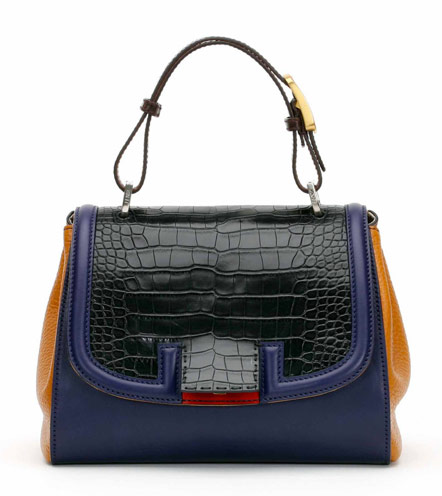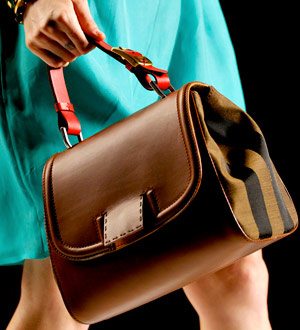 Warning, the croco version is a tad expensive.
xo